Ricoh Asia Pacific announces the launch of RICOH Cumo-nect Office
Singapore, June 22, 2020 - Ricoh Asia Pacific has announced the launch of its new device and print management cloud-based application - RICOH Cumo-nect Office.
RICOH Cumo-nect series is inspired by Ricoh's mission to help its customers accomplish true productivity with intelligent, repeatable and reliable automation that reduces the burden of manual data entry and manual file routing.
RICOH Cumo-nect (pronounced as "kumo·nekt" and "kumo" meaning Cloud in Japanese) series offers cloud-based functionalities to help mobile users connect better in the IoT world. It improves productivity by simplifying and automating common document workflow functions, and aims to eliminate time-consuming tasks of transferring files between devices and scanning, emailing, downloading, converting, uploading, saving to a folder and organising files. Connect your RICOH multifunction printer (MFP) and smart device to popular third-party cloud services so that important information becomes instantly accessible and ready to use and share remotely on demand.
Each RICOH Cumo-nect Office package is designed to manage the entire print environment. Users immediately benefit by being able to reduce wasted prints, improve user convenience with pull printing, support authentication — including card authentication at the printer to protect document privacy, stay on top of toner replacements and keep print fleets running with device management tools.
"RICOH Cumo-nect Office improves the collection of data and delivers filtered data in customised reports, speeding up the decision-making process for every organisation adopting this innovative application," commented by Yuji Hiruma, Director and Senior General Manager of Digital Workplace Marketing Division, Ricoh Asia Pacific. "Management teams benefit from a 360-degree view and management of all devices connected to the network, and productivity increases with users able to access information and print remotely even without direct network connectivity."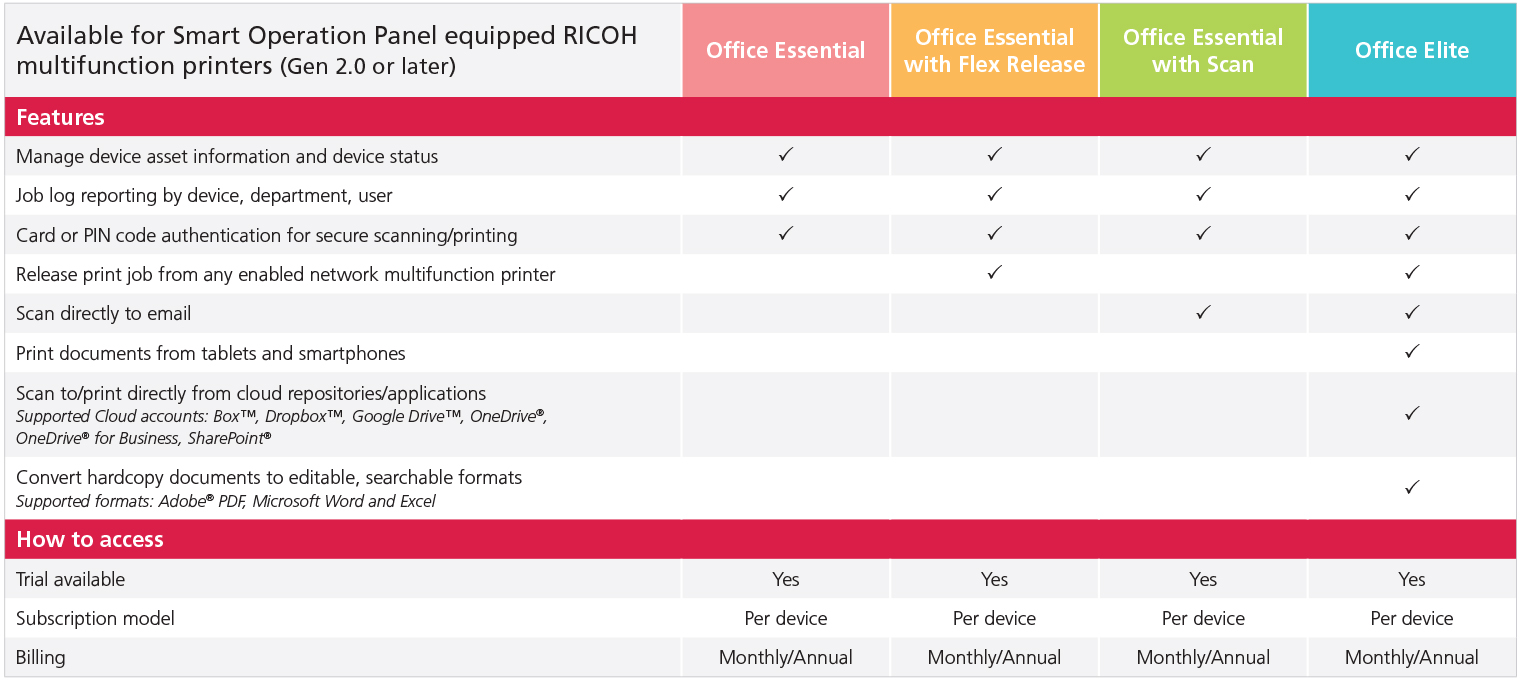 RICOH Cumo-nect Office packages