Agreement Update Support
Rejoin Machine Service Maintenance Scheme
In order to enjoy a cost-effective and best-in-class maintenance service, all customers are welcome to join our maintenance scheme for their Ricoh products.
Please contact our CS hotline 2833 1111.
Change Customer/ Machine/ Agreement Related Information
If you want to update us about your new changes related to Customer information, for example, your office address, contact details, company name, etc., please fill in the electronic form to "Request for Change of Customer Information" by clicking this link or use your mobile phone to scan the QR code below. We'll review and handle your request as soon as we can.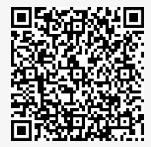 Guideline of Changing Customer Related Information
Guideline of Changing Machine Related Information
Guideline of Changing Agreement Related Information
If you need assistance in using this online service, you can call our Customer Service at (852) 2833 1111 between 9 am and 5:30 pm on any business day (Monday to Friday).
We offer the best products and services with support, advice and training solutions to keep your business running smoothly.

Your relationship with Ricoh doesn't end when you purchase our products or services.

We do more than deliver your products. For software solutions, office devices or production machines, we maximise your investment potential with training and education.

We're your long-term partners in continuous improvement. Optimising your systems and looking for ways to innovate is part of staying competitive and efficient.

If you have a requirement for Ricoh to relocate an existing device, please contact our customer Service Hotline 2833-1111. Please allow 5 working days notice for your relocation request to be processed.