WHAT IS VIDEO SURVEILLANCE & ANALYTICS?
Our Video Surveillance & Analytics (VSS) provides both cloud and local based video analysis solution for streamlining business intelligence and operation management through comprehensive real-time reporting and event handling. For example, It can notify employees when a customer is interested in a product, or call security when a thief is detected.
The solution is primarily used in Retail, Logistics and Commercial Buildings. Moreover, VSS's Market Application Suite (MAS) can also be tailored to specific customer requirements for other markets such as Financial Services, Educational Institutions, Public Utilities, Smart Cities, etc.
Video surveillance and analytics
HOW DO YOU BENEFIT FROM VIDEO SURVEILLANCE AND ANALYTICS?
Optimize customer service and operations: Gather valuable business intelligence from your existing video data
Increase ROI: Use insights from your existing infrastructure to drive marketing and merchandising decisions
Recognize threats: Monitor triggers using facial recognition, advanced object tracking and license plate recognition
Reduce investigation time: Reduce hours to minutes with a centralized, searchable database that includes powerful crime investigation analytics
Minimize risk: Reduce risks of overlooking suspicious or real criminal events due to human error
Meet compliance requirements: Be on target with submitting evidential video within mandated time periods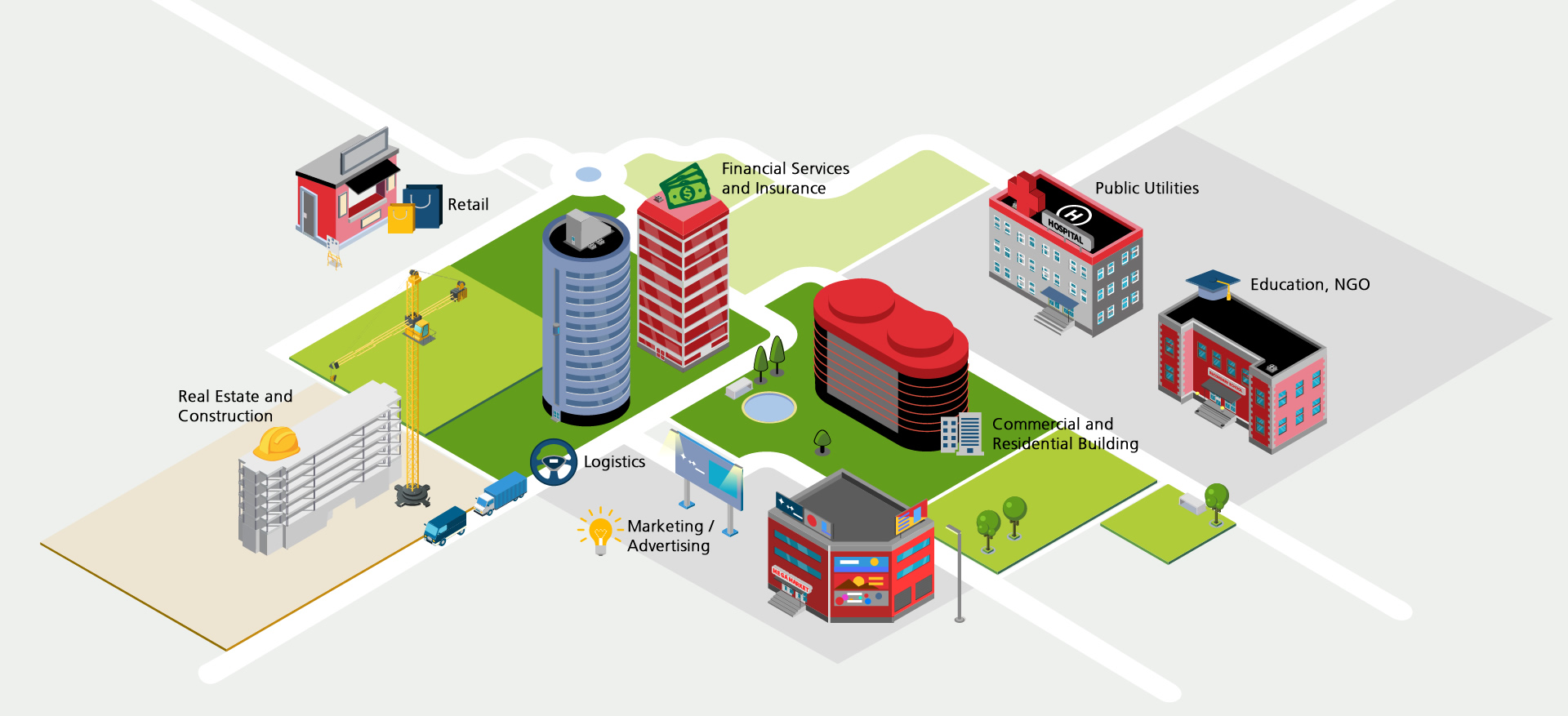 Who can benefit from video surveillance and analytics?
Financial services and insurance

Tighten security and streamline customer flow with intruder detection, pro-active fraud monitoring, 7/24 monitoring of self-service area and queue analysis.
Retail

Improve shopping experience and increase store sales with in-store customer journey analysis, customer profiling and sales with enquiries alert.
Real estate and construction

Enhance site safety and security with unauthorised personnel alert and real-time heavy equipment audit.
Public Utilities

Minimise service down time with real-time critical infrastructure monitoring and failure alerts.
Logistics

Strengthen security along your supply chain with perimeter protection and intruder detection.
Education and NGO

Secure campuses with attendance tracking and authorised visitors management.
Commercial and residential building

Protect building security by identifying residents, tenants, visitors and intruders.
Marketing/Advertising

Deliver persona based content such as promotions of interested products with real-time traffic analysis.
KEY FEATURES THAT WILL BENEFIT YOUR ORGANIZATION
Dwell time and loitering

Examining the time people spend in one place, at one display, or task, or on what might appear to be suspicious behaviour and then analysing the data can lead to improved retail displays, enhanced marketing, new insights into customer behaviour, and enhanced security.
Forensic search

Archived videos can be retrieved easily by specifying customised search criteria with smart search tools without having to pre-configure them.
Dynamic masking

This technology is especially useful for outdoor applications, it can lead to virtual masking of particular areas of interest, while being able to ignore areas of less concern.
Facial recognition

Recognising people quickly by their unique facial features can help you spot and prepare for approaching VIP or celebrity guests, or detect unauthorised personnel before they enter your premises.
Demographics and emotion analysis

Visually identifying customers by age, gender or emotional response, which can lead to deeper insights of attitude and behaviour of key target groups, and to provide them with what they need.
Heat map analysis

Heat mapping analysis can show the 'hottest' places of interest where the majority of visitors or customers might stop, gather or linger in a retail location, exposition or other facility.
Event manager, One Major Convention and Exhibition Venue in Hong Kong

"With people counting, data can be used to specifically assess the effectiveness of marketing activities. We can ensure that no more than the maximum number of visitors as is prescribed by the safety codes of both the police and fire department."

Principal, One Aided School at Central & Western District

"By installing security cameras with face recognition at entrance doors, school administrators can see every individual who walks through and notices any red flags immediately. Identification of vehicles entering campus will improve access control. If a license plate isn't registered in the License Plate Recognition (LPR) system, alerts will be received."

Administration manager, Small and Medium Enterprise

"That's a great solution in combining the performance and reliability of local recording with the convenience and flexibility of the cloud. Receive push notifications to my mobile for any alert. Visually verify incidents so appropriate action can be taken."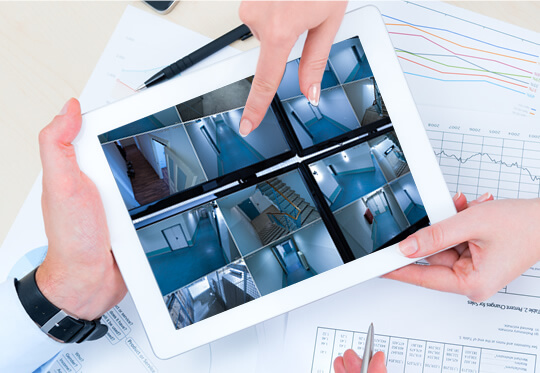 Sign up for a FREE 1-on-1 consultation
Learn how to safeguard your premise 7/24 with Ricoh's Video Surveillance & Analytics. Available in Self Hosted or Cloud version, our solution can help to enhance your business performance and operation efficiency, by monitoring every detail of your business in real time.
Sign up now for a free 1-on-1 consultation, so we can help you increase your company sales and further develop your business!
Sign up now