Why Security as a Service
Reduce TCO (Total Cost of Ownership)

By adopting subscription-based managed service plans

Protect Business Data Against Cyber Security Threats

With latest security solutions including firewall, endpoint and email gateway

Resume Business Operation Quickly

By providing an effective SLA with remote support

Focus on Core Business

By outsourcing IT services to Ricoh, customers can focus on their core business
Ricoh Security as a Service Offering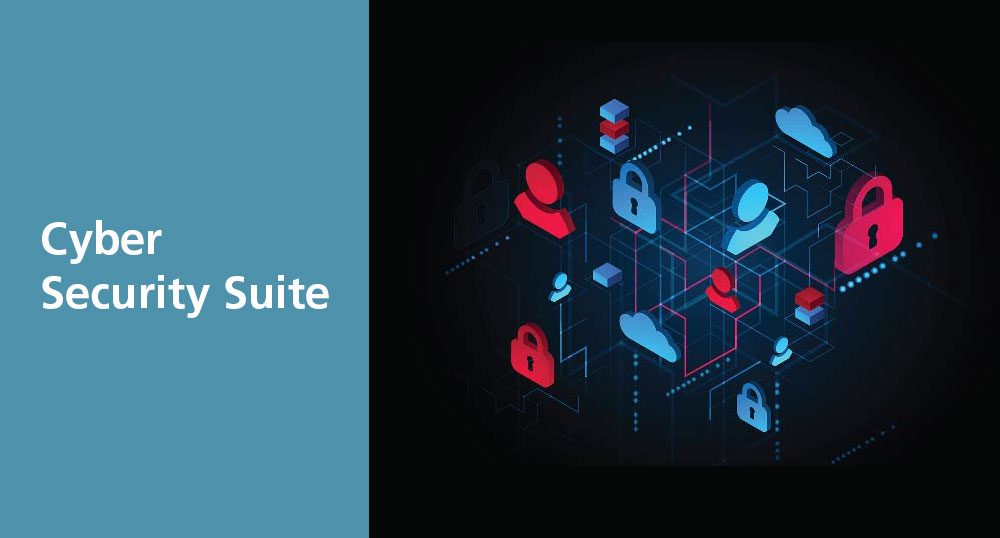 Cyber Security Suite
Our cyber security suite is an adaptive security platform that protects organizations from the most imminent endpoint threats such as ransomware, phishing, or malware - across networks, endpoints, cloud and mobile, backed by our team of security specialists.
Endpoint Security
Endpoint security plays a critical role in enabling remote workforce. With 70% of cyberattacks starting on the endpoint, companies need a total solution that can overcome all potential threats, provide automatic protection and detection, and respond to known and unknown attacks that target their endpoints.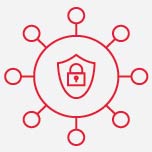 Key Features
Block phishing & spam emails
Block malicious attachments before they reach users' mailboxes, without impacting user productivity
Protect against malicious URLs with URL filtering
Prevent credential theft with zero-day phishing technology that identifies and blocks the use of phishing site in real-time
Meet regulatory compliance with advanced data leak prevention (DLP)
Gain runtime protection against ransomware, malware, and file-less attacks
Network Security
Network Security is vital in protecting business data, ensuring reliable access and network performance as well as protection from cyber threats. A well designed network security solution reduces overhead expenses and safeguards organizations from costly losses that occur from a data breach or other security incident. With our network security solution, you may simplify your network security with a unified approach to protect your on-premises, public and private cloud environments.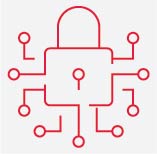 Key Features
Next Generation Firewall
Network Anti-Malware
Application Control & URL Filtering
Intrusion Prevention Systems
Anti-Bot
Anti-SPAM
Block Unknown Threats
Email Security
94%* of malware is delivered via email. Since email attacks usually involve the human factor, your Office 365 and G Suite environments are your organization's weakest spot. Closing this security gap requires protections from threat vectors such as phishing, malware, data theft and account takeover.
With our email security solution, you will get a complete email protection that is constantly adapting to the ever-changing threat landscape.
* Top cybersecurity facts, figures and statistics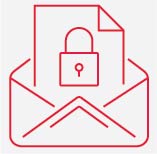 Key Features
Anti-phishing: Block the most sophisticated phishing attacks such as impersonation and Business Email Compromise (BEC)
Malware protection
Meet regulatory compliance with advanced data leak prevention (DLP)
Prevent account takeover
Mobile Security
With remote workers constantly accessing corporate data, companies are looking for a solution to keep their data protected, easily managed and without causing any disruption to their employees performance and productivity. Our mobile security solution is designed to keep business data safe by securing the mobile devices of employees across potential threats from the network, applications, and devices.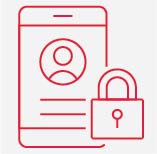 Key Features
Prevent malicious app downloads
Prevent phishing across all apps
Safe browsing: Block access to malicious

sites from any web browser

Conditional access: Block infected devices from accessing corporate apps
OS and device protection: Detect jailbreaks and rooting exploits
Wi-Fi network security: Detect malicious network behavior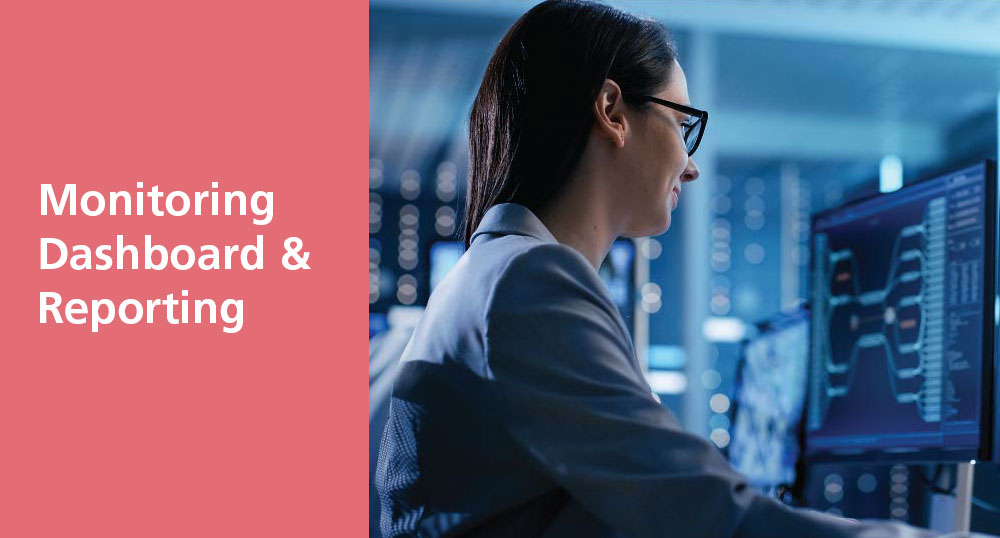 Monitoring Dashboard & Reporting
With the growing demand of hybrid working, Security Operations Center is designed to facilitate Smart Workplace as a one-stop-shop featuring advanced cybersecurity, offering security workshops, design & construction validation, assessment & analysis of current threats to our customers.
Our team provides 24/7 security event monitoring, proactively identifies and resolves any security issues before they impact on your business.
Incident Response Escalation
1. Data Collection

Agreed event logs are being collected and sent to SOC

2. Analysis and monitor

Event logs are normalized and closely monitored

3. Detection

Alert will be triggered once reach certain level of risk score

4. Response

Incident handling or will be activated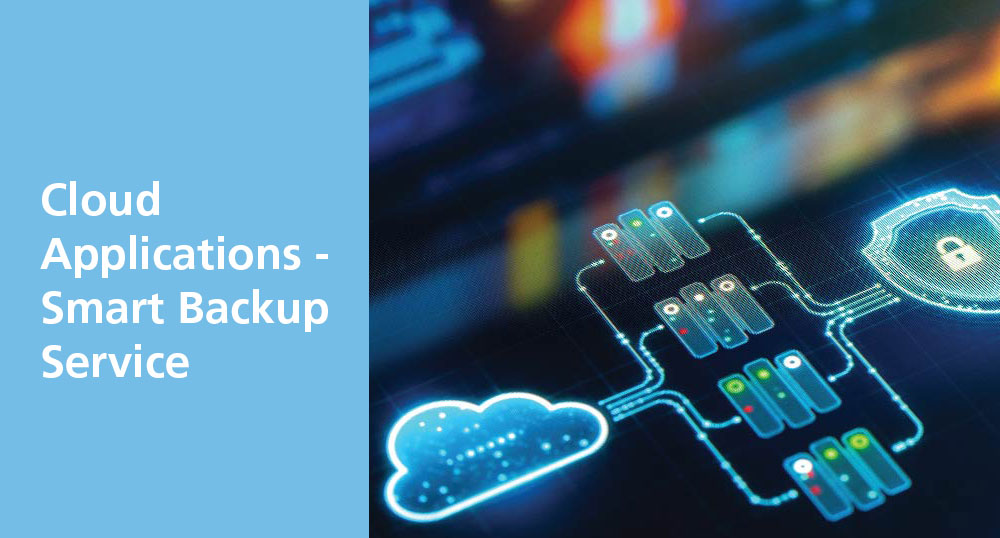 Cloud Application - Smart backup service
Every business needs a backup solution as part of an effective data storage and disaster recovery plan. Ricoh's Smart Backup Service provides you with the flexibility in managing your on-site and off-site backup with the industry leading solutions and cloud-based services. Our team of security specialists will cover the works of hardware upgrades, cloud provisioning and software maintenance, while protecting your company files, databases, applications and systems from security threats, all at an affordable and fixed monthly rate.
Key Features
All-in-one backup appliance
Support for physical and virtual machines
Network health check
Active protection from ransomware
Remote restore and data recovery
Incremental and differential backup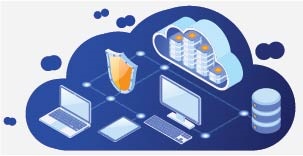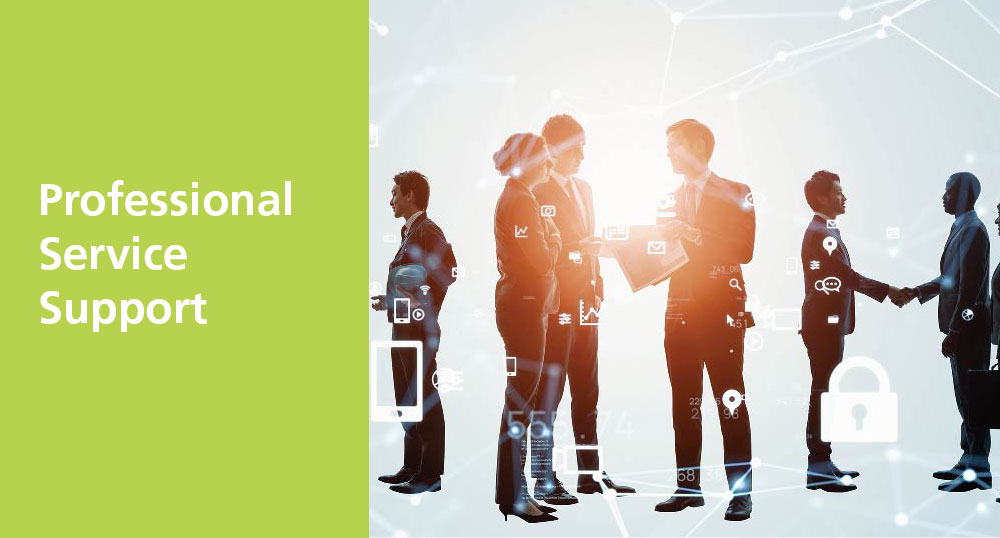 Professional Service Support
Keeping up with the growing IT demands can be both challenging and time-consuming. Hence many organizations find their IT to be reactive rather than proactive, and are always struggle with limited IT resources.
Consolidating your IT monitoring and management to Ricoh Professional Service Support will give your IT team a peace of mind with a single point of contact, 24/7 support, and free up in-house staff to focus on their core objectives.
Professional Services Support - Why Ricoh
Well-established partnership

We partner with the world's leading technology brands.

Industry qualified

Multi-skilled consultants, i.e. CCNA, CISP, CCSA, MCSE, CITP.

Experienced team

200K calls handled a year, 500+managed servers, 200+ professional technicians, One single point of contact.

ISO certified

Equipped with ISO 14001 and ISO 27001.

Proven track records

Extensive experience from Corporate to Public Sector and Education.

Specialized services

Experienced in design, configuration and installation of LAN, VOIP, Network Security and Wireless Projects.
Block the threats before they find you. Contact us today to get started.
Cyber Security Brochure
Download RICOH Cyber Security Brochure and learn more about how to safeguard your company network and assets from cyber attacks.