Ricoh collaborates with Equinix Launching Cloud Services for Digital Workplace Transformation
Multicloud access key to accelerating launch of new services: Cloud-based Backup-as-a-Service and Cloud Workflow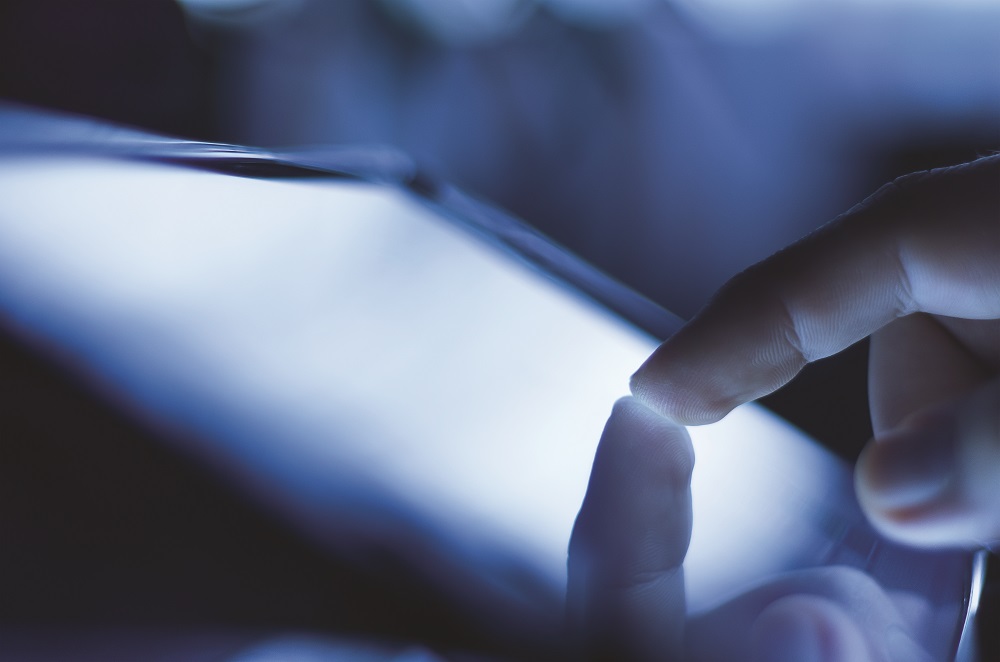 Ricoh Hong Kong Limited (Ricoh), a direct subsidiary of Ricoh Company Ltd in Japan, has leveraged the multicloud access offered by Equinix®, the global interconnection and data center company, to launch new cloud services that support Hong Kong's digital workplace transformation.
More and more businesses are realizing the value of equipping their employees with digital technologies. According to a recent survey by BT, [1] 90% of executives and IT decision makers agreed that mobile tools and collaboration services are improving productivity in the workplace. This has led many suppliers to re-evaluate their business models and build out new strategies to capture the opportunities being created by companies undergoing digital workplace transformation.
Ricoh is one such company that understands the importance of evolving its offerings to match the changing needs of its enterprise customers. The multicloud access available on Platform Equinix has enabled Ricoh to deliver one-stop cloud-based digital workplace services and Software as a Service (SaaS) solutions that can replace customers' cumbersome manual and paper-based processes with streamlined record keeping through a single user portal.
Highlights/Key Facts
As a leading provider of document management solutions, IT services, commercial and industrial printing, digital workplace services and communication solutions, Ricoh serves more than 30,000 small and medium businesses (SMBs) in Hong Kong. To better support the city's digital workplace transformation, Ricoh is evolving its product portfolio to be more dynamic and agile. Ricoh needed to leverage modern multi and hybrid cloud technologies to streamline business processes, create value and provide greater workplace security.
Many Ricoh customers require the highest standards of data privacy and security, in line with the latest ISO standards. Therefore, Ricoh prioritized performance and data security as a benchmark when searching for a partner to support its product launches. Equinix was selected because of its ability to provide interconnection options to multiple cloud and network service providers, reliable network uptime, as well as its ability to meet stringent security standards.
Ricoh has been able to deliver two new solutions designed to support the changing needs of its Hong Kong customers with the multicloud access from Equinix. The first is cloud-based Backup-as-a-Service (BUaaS), a monthly subscription service which enables customers to secure critical and sensitive documents by automatically backing them up to the cloud. The second is Cloud Workflow, a solution designed to help the HR and finance teams of SMBs with critical business management process automation.
With the deployment in an Equinix International Business ExchangeTM (IBX®) data center in Hong Kong, Ricoh can flexibly create direct and secure connections to more than 110 cloud service providers (CSPs) including the likes of Alibaba Cloud, Amazon Web Services, Google Cloud, IBM Cloud, Microsoft Azure, Oracle Cloud and Tencent Cloud, to support large volumes of data transfer associated with its new services to provide customers with a stable and low-latency experience. As a result, Ricoh can better manage data bursts without causing any downtime or disruptions to its customers.
Ricoh can flexibly choose between network providers and offer faster load times with reductions in latency and minimal operational disruptions with the network density and proximity of Equinix Hong Kong, which is home to more than 85 network service providers.
Ricoh is confident to continue investing in innovation, as well as its ability to scale up and provide other services to meet customer demands as the market evolves, with the collaboration with Equinix on its Cloud-based BUaaS and Cloud Workflow services.
Quotes
Ricky Chong, Director, Marketing & Business Development, Ricoh:
"Ricoh has faithfully served Hong Kong businesses for nearly 55 years, during which time we have built up vast knowledge of the market and a deep understanding of our customers. In today's fast-paced digital world, we needed to find partners that could support us in responding to the rapidly increasing demand for digital workplace solutions in Hong Kong."
Alex Tam, Managing Director, Equinix Hong Kong:
"With digital transformation expected to add US$9 billion to Hong Kong's GDP by 2021, [2] businesses in the city are quickly embracing digitized services to gain competitive edge and deliver on consumer expectations. In a rapidly changing market, the ability to adapt is proving to be a key driver of business growth, and we have been delighted to work with Ricoh to keep it at the forefront of delivering digital workplace solutions designed to support the transformation of businesses in Hong Kong."
About Ricoh Hong Kong
Established in 1963 with headquartered in Tokyo, Ricoh Hong Kong empowers digital workplaces using innovative technologies and services enabling individuals to work smarter. As a leading provider of document management solutions, IT services, commercial and industrial printing, digital workplace services and communication solutions, Ricoh continues to help customers to inspire innovation, enhance sustainability and boost business growth.
---
[1] BT People, Productivity and the Digital Workplace - 2018
[2] Microsoft/IDC "Unlocking the Economic Impact of Digital Transformation in Asia Pacific" - 2018