Your One-Stop Commercial Wireless Smart Lighting Solution — Easy to Install and Scale
VIVE Smart Lighting Control System
Demands for smart workplace technologies that help facilitate energy savings, employee wellbeing and green offices are on the rise. VIVE by Lutron is a flexible, easy-to-install commercial smart lighting solution designed to reduce energy costs, meet regulatory standards and boost employee productivity. As the authorized distributor of Lutron in Hong Kong, Ricoh is committed to delivering smart workplace services, including smart lighting, IoT automation and smart workplace platforms, empowering you to work smarter by providing quality technology solutions with exceptional standards of customer care.

Why You Need to Consider a Smart Lighting System?
Drive Productivity

Increase Employee Comfort and Productivity

Comply with Regulatory Requirements of BEC 2018, BEAM Plus and LEED

Achieve ESG Goals with Energy Savings
The Power is in the Hands of the User — Green Workplace Requirements Made Easy
With a VIVE wireless smart lighting solution, you can control your offices and commercial buildings seamlessly while optimizing energy costs and enhancing building code compliance with the BEC 2018, BEAM Plus and LEED requirements.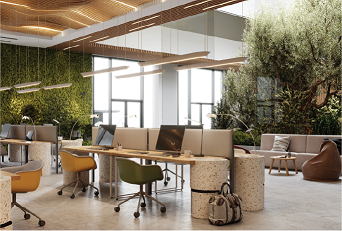 How the Solution Can Help?
Time Schedules

Scheduling provides pre-programmed changes in lighting levels based on time of day
Occupancy sensors can be switched on or off anytime anywhere
Expand control across multiple building systems with BACnet and API integration

Occupancy Sensing

Wireless controls and sensors can be mounted to any surface without wiring
Occupancy / vacancy sensing turns lights on when occupants are in and off when the space is vacated

 

Daylight Control

Wireless daylight sensors can be mounted to any surface without a back box
Daylight harvesting dims or turns off electric lights when daylight is available
Easy-to-Install Wireless Lighting Solution for Retrofits or New Construction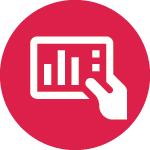 Benefits
Complete wireless solution for commercial market
Can save up to 60% of lighting energy
Quick installation – up to 70% faster than wired control solutions
Code-compliant for new construction and retrofits
Easy to install and manage by an App
Mobile App for Facility Managers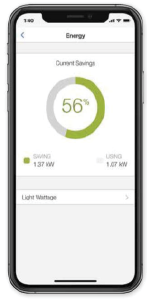 | | |
| --- | --- |
| | Energy Report |
Quickly view and display energy-usage information to drive decision making and demonstrate savings.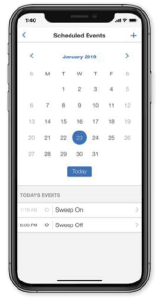 | | |
| --- | --- |
|   | Schedules |
Use a 365-day calendar to automatically adjust lights based on time of day, including single day and holiday events.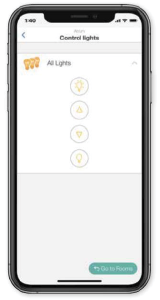 | | |
| --- | --- |
| | Light Control |
Directly adjust the lighting levels.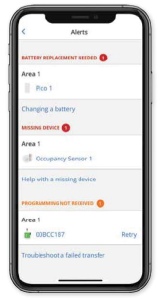 | | |
| --- | --- |
| | Alerts |
View proactive alerts that show issues such as low batteries or inactive devices to help improve building maintenance efficiency.