Smart Cloud Backup Service
Enjoy peace of mind with cloud backup secure 24/7
30-Day Free Trial (Limited Time Offer)
WHAT CAUSES DATA CORRUPTION?
Hardware Damage

Human Error

Virus Attacks

Natural Disaster
CLOUD BACKUP VS CLOUD STORAGE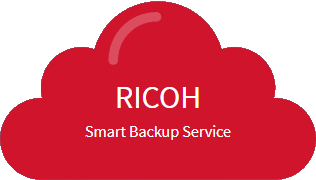 Back up all files and applications

Applicable to desktop and laptop computers, physical and virtual servers

Back up large amounts of data

Automatically back up files by the user setting

Files are encrypted in transit and stored

Replicate your data to the cloud safely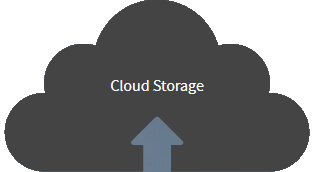 File synchronization and sharing

Able to save files, but not applications

Limited storage capacity

Need to store manually

Shared files are usually not encrypted

If you delete a file by mistake, it gets deleted from all your devices as well
RICOH SMART CLOUD BACKUP SERVICE
Our comprehensive Smart Backup Service protect your valuable files, databases, applications and systems from unforeseen hiccups and disasters, ensuring your enterprise can run smoothly without interruptions. Our consultants will explain how you mitigate risks in your digital workplace.
CLOUD BACKUP KEY FEATURES AND BENEFITS
Comprehensive Backup of Any Data, System and Server

- Support physical and virtual servers
- Applicable to desktop and laptop computers - Applications such as Exchange、MS SQL、Active Directory, etc.
Free Network Health Check

- No network interruption required
- Fast and convenient security health check - Evaluation of network security vulnerabilities
- Professional security recommendation
Safe and Reliable

- Tier III and ISO27001 certified data center
- 256 bit AES encryption - Backup Failure Notification
Active Protection from Ransomware

- Refuse to modify or encrypt unauthorized files
- Ransomware Active Protection protects information and systems from attacks
Universal Restore

- Unique technology for data recovery technolog
- Restore files, configurations, applications or entire systems to the same or different hardware, or even to a virtual server
Incremental and differential Backup

- Identify data changes since the previous backup
- Reduce backup time, network usage and storage
ARE YOU LOOKING FOR A COMPLETE, PRACTICAL AND SECURE CLOUD BACKUP SERVICE?
Experience a simple and cost-effective Cloud Backup solution with our FREE 30-DAY Trial now!
SCHEDULE A FREE CLOUD BACKUP CONSULTATION
Talk to our experienced consultants for more tips about cloud services, network security and data protection.
5 Tips for Adopting Cloud Backup Services
Challenges for Traditional Files Backup
When it comes to enterprise server backup, you may consider NAS Backup as it is convenient. However, if the system fails or is hacked by Ransomware, you probably will be blocked and cannot retrieve your files.
How about tape backup? It will take a long time to retrieve the data because the tape is often stored outside your workspace. Hence, the above methods seem not safe and efficient enough to respond to the enterprises' backup needs. Let's check out the 5 Tips for Adopting Cloud Services.