Mtel's Silicon-Valley-style digital workplace allows flexible use of office space, enhancing operational efficiency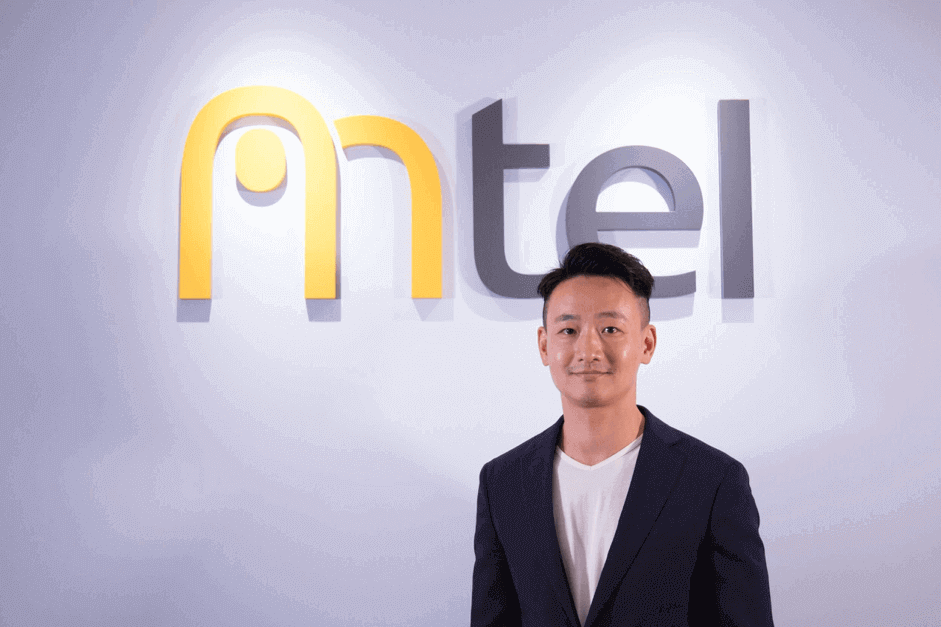 A team comprising four generations, ranging from Generation X to the Millennials, working under the same roof will undoubtedly contain different styles, particularly when it comes to communication. Senior employees are more used to using email and formal memos and letters, while the younger generation prefers using social networks or sending text messages. These discrepancies may sometimes trigger workplace confrontation. At the same time, the younger generation pursues flexibility and freedom in their work, and are better motivated if the work environment is novel and stimulating. Allowing all employees to work harmoniously requires extra effort in designing office workspace.
Working style of the new generation
A good example of this is provided by Mtel, one of the three largest mobile phone application developers in Hong Kong. Inspired by start-ups in Silicon Valley, CEO Willy Wong introduced the same management culture to his company in Hong Kong. He adopted flexible working hours, provided fringe benefits not commonly found in traditional companies, and even arranged annual company trips for his employees in recognition of their hard work. This corporate culture has fostered a sense of belonging in younger employees, spurring them to work much harder. Projects such as Mtel's multinational mobile application software have filled the team with pride. Other smaller projects include "Whatscap" which allows programmers to regularly display their creativity via screenshots. The freedom and experimentation-based DNA of Silicon Valley underpinned these projects, creating the kind of working mode younger generations aspire to. Other companies may provide similar fringe benefits, but Willy's unique management philosophy has created an innovative and progressive company that attracts young employees who can freely enjoy their work without compromising efficiency.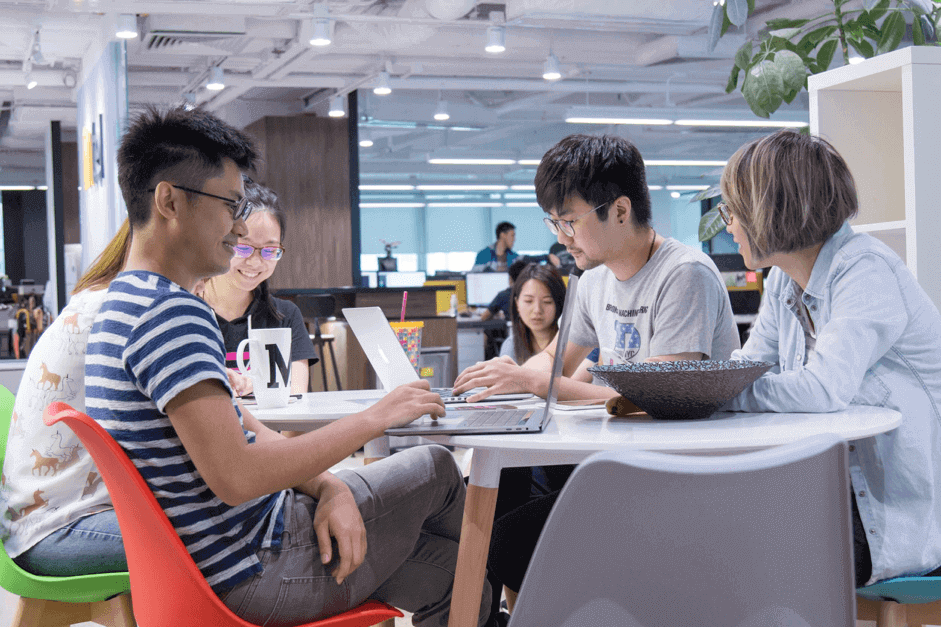 A digital workplace for diverse employees
Mtel has won several key clients in recent years, such as Watsons, Citibank, McDonald's and Swire Resources. In addition to mobile applications, they provide a wide variety of digital application solutions. As the company grows, more staff is needed and consequently the workspace needs to be redesigned to align with the expansion plan. Willy has always wanted a workspace that can cater to employees' different personalities and ways of doing things, so as to maximise team coordination and harmony. Given this office expansion opportunity, Willy is committed to creating a digital workplace addressing the needs of the younger generation. The greatest difficulty is how to accommodate over one hundred employees in a workspace of approximately 7,200 square feet, as well as boosting morale and efficiency by giving them space for collaboration.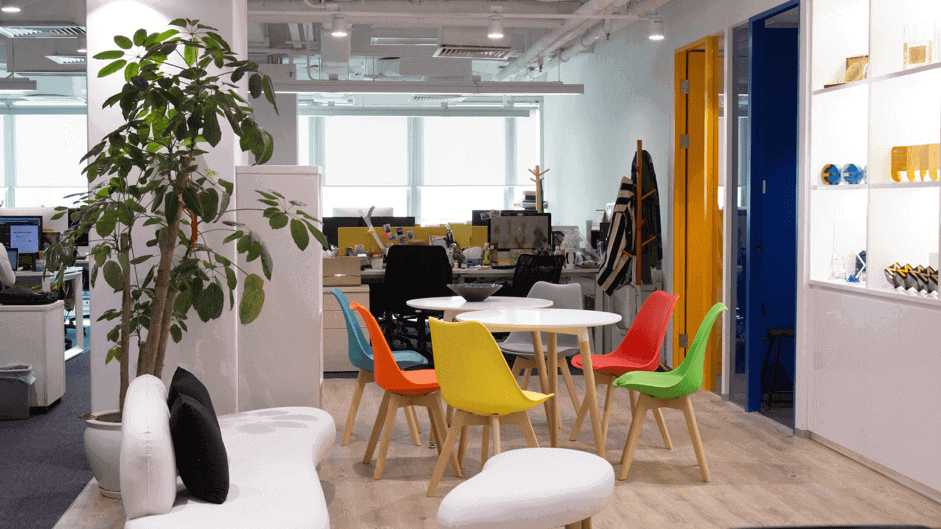 Ricoh's 3C model integrates space, people and technology
Willy met Mr. Ricky Chong, Director of the Marketing & Business Development Department of Ricoh at an event where they talked about digital workplace. During the conversation, Willy realised that Ricoh could provide the solutions he needed. He learnt about Ricoh's 3C approach — Connectivity, Communication and Collaboration — a concept that aims to integrate space, people and technology. This coincided with Willy's management philosophy, so he decided to commission Ricoh to undertake the re-planning of Mtel's workspace and create an ideal digital workplace design. Willy had no idea where to start before relocating the office, but thanks to Ricoh's one-stop-shop solution, it was possible to study in detail the profiles of employees in each department, along with their workspace expectations prior to creating the design. From the size of the conference room to locations of the printers, Ricoh calculated the costs and worked out how to cut unnecessary costs. In addition, Ricoh offered a flexible payment plan, with monthly options for individual clients, and with certain equipment charges based on usage, allowing the company to deploy its capital more flexible. Ricoh helped Willy reduce the workspace operating costs — including electricity bills, equipment purchase and furniture — by a quarter compared to Mtel's original plan.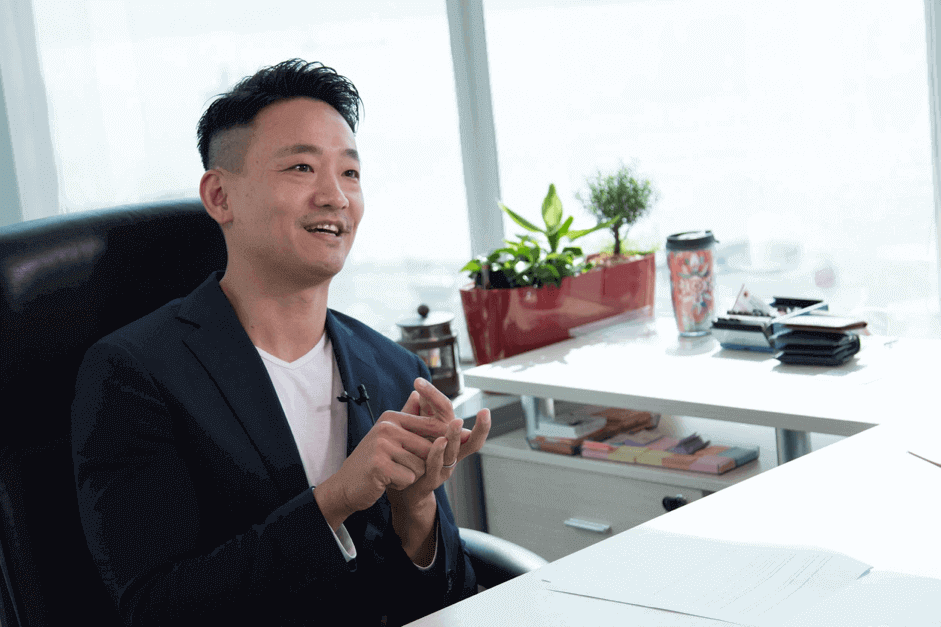 Flexible use of workspace helps boost corporate image
According to Willy, the Ricoh designer offered a variety of proposals on space usage -- for example, having fewer traditional conference rooms but more common-use areas, a popular option in Silicon Valley for sales department employees who always work outside. Not only is more space made available, but the workplace becomes more stimulating for employees. He adds that when they first moved into the new office, they could sense an obvious improvement in people's working style. As a large portion of the workspace had become open plan, interaction among colleagues increased significantly. Now employees can communicate with one another and exchange ideas in the common areas merely using their laptops, without the hassle of booking a conference room and setting up projectors compared to the past. The new digital workplace boosted efficiency and better complements Mtel's working mode. Although the headcount is steadily rising, the new design has not limited the space available to each employee. Willy points out that the office does not feel cramped at all. Some clients have complimented that they could also sense this vitality and corporate culture after visiting the new office. This has indirectly boosted the Mtel's corporate image.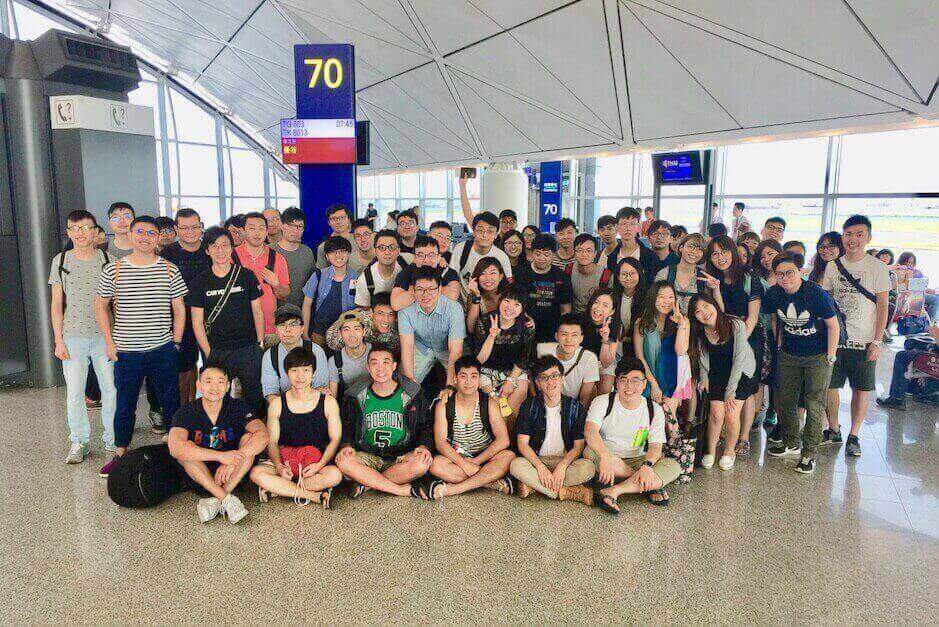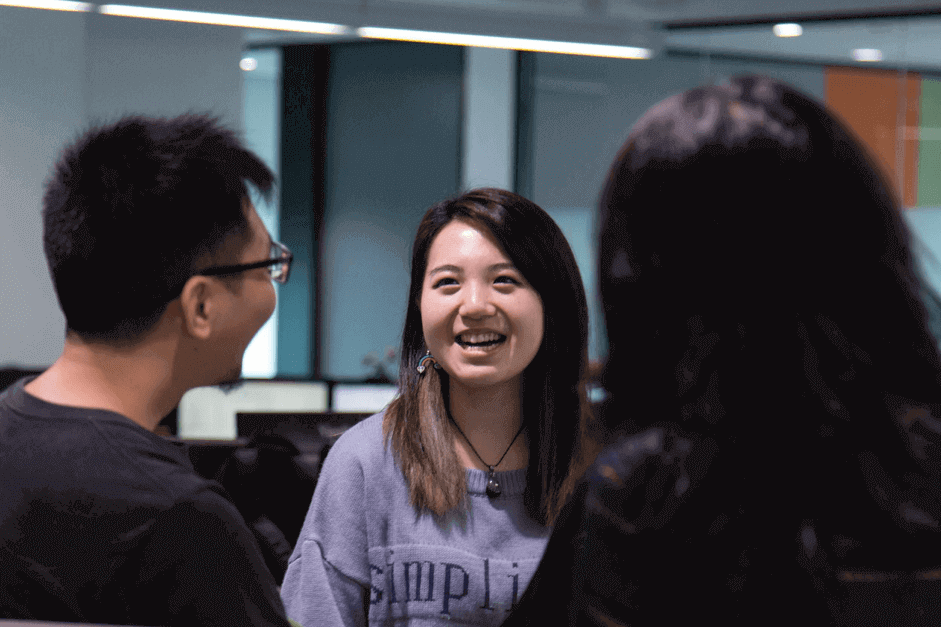 Ricoh also built a complete set of ICT (Information and Communications Technology) solutions for Mtel, connecting various items of workspace equipment using Unified Communication Service (UCS). Not only can this solution help employees connect and communicate with each other anytime, anywhere, it also facilitates discussions and overseas meetings with global business partners. As a result, Mtel services can be more flexible, and communication is no longer subject to geographical boundaries or time constraints.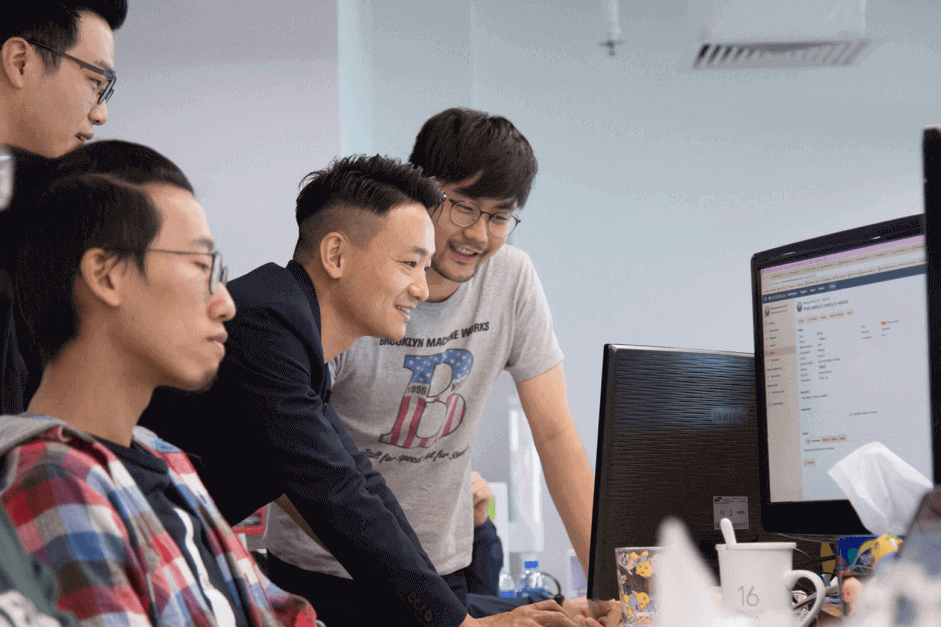 Mtel treats project follow-up seriously, since many problems can only be discovered after the launch of a new workspace. In view of that, Ricoh assigned dedicated personnel to conduct a satisfaction survey with the employees, and suggested improvements within a short period of time. They meticulously recorded every relevant detail prior to and after the alteration of the workspace, in order to satisfy management and employee requirements and help them get accustomed to the new environment. Willy believes that, from design, to follow-up, and to the flexible payment options, Ricoh has helped the company to transform itself into a digital workplace, allowing the company to use space more flexible and reduce equipment purchase costs. Most importantly, team harmony and work efficiency are enhanced, with an extremely positive impact on overall competitiveness.