Ricoh's post-pandemic workplace (只提供英文版)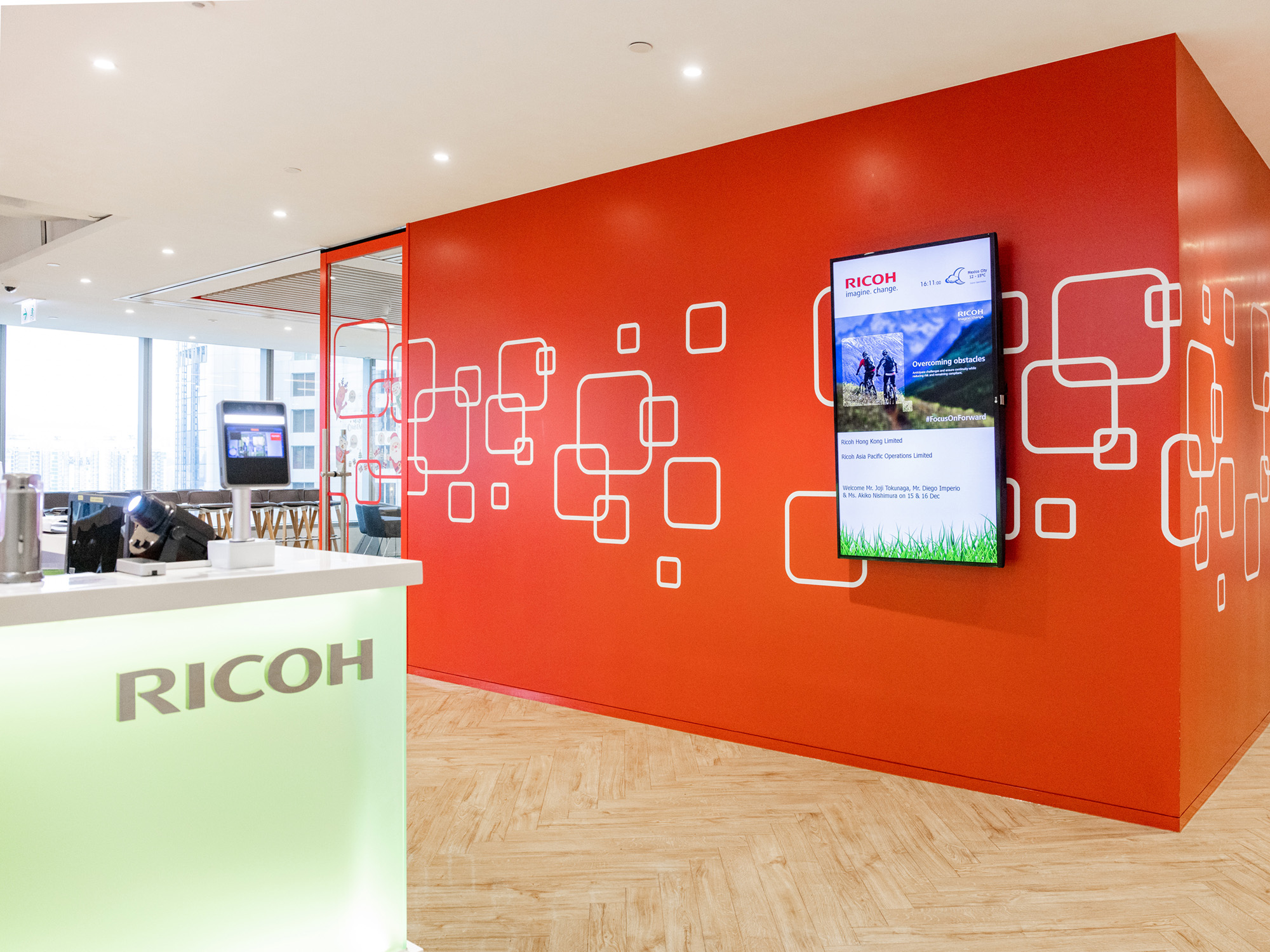 Ricoh is a world-leading workplace technology provider driving digital workplace transformation.
Ricoh reimagines the hybrid workplace for the new normal
The COVID-19 pandemic has impacted the way business is done worldwide, with hybrid work the new normal
Ricoh's four areas of expertise help customers digitally transform their business by creating a forward-thinking hybrid workplace
Ricoh, a world-leading workplace technology provider, is driving digital workplace transformation. With a legacy in the printing domain, the publicly traded corporation caters to diverse customers from small-and medium-sized enterprises to education, healthcare, and government institutions with bespoke solutions and services to meet their needs.

On a recent flying visit to Hong Kong, Joji Tokunaga, President of Ricoh Asia Pacific and Latin America, shared his insights on how the pandemic has accelerated the company's transformation into a customer-oriented digital services provider.
Understanding customer careabouts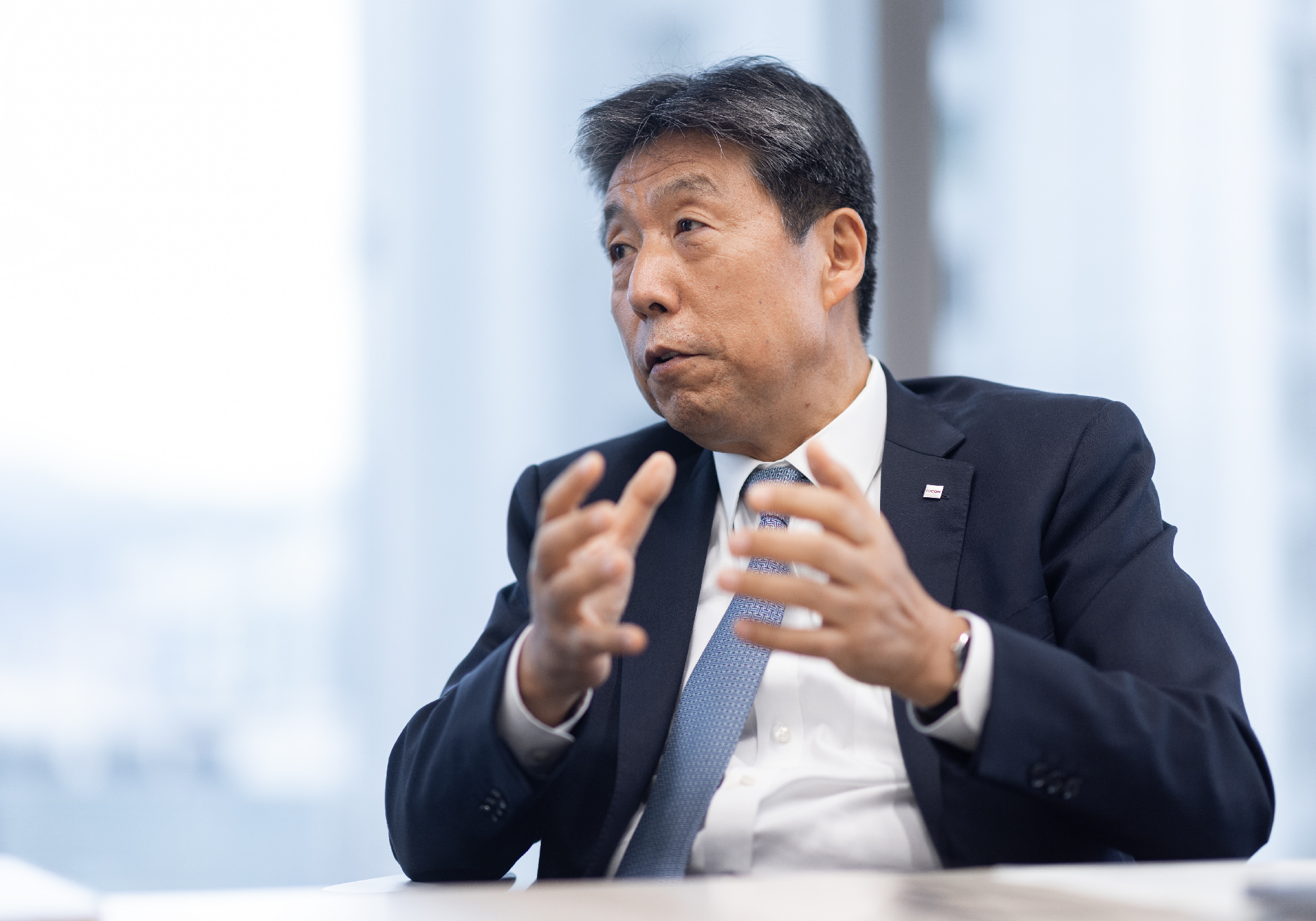 Joji Tokunaga, President of Ricoh Asia Pacific and Latin America, stayed close to customers during the Covid-19 pandemic to understand their key careabouts.
"I was in Philadephia managing our USA and Canada business as President and CEO of North America when COVID-19 started. Our customers didn't know what to expect, and neither did we. But we stayed very close to them and tried to understand their careabouts. They were their employees' health and business continuity," Mr Tokunaga recalled.

"I have learned from many CEOs that while about 74 per cent of their workforce prefer hybrid work for its flexibility, they need to bring employees back to the workplace with a normal office environment. So, facility transformation highlighting physical and virtual safety has become a requirement."
Crafting four areas of expertise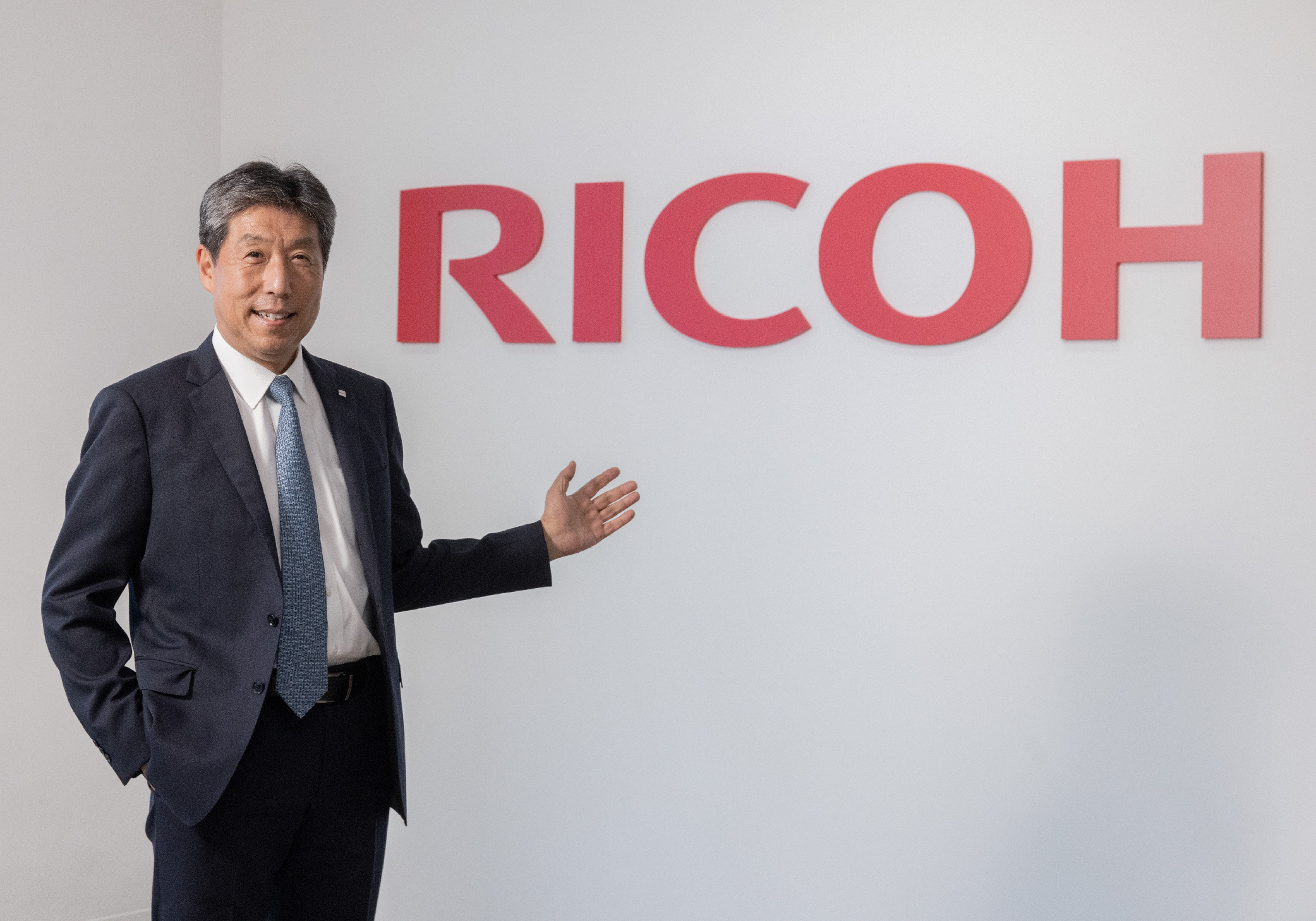 Joji Tokunaga led Ricoh to focus on four key areas of expertise to help customers transform their businesses and thrive.
In response to these careabouts, Ricoh refocuses its technology expertise, services development capabilities, and "feet on the street" knowledge to focus in on four key areas of expertise that will help businesses transform and thrive in this time of uncertainty.

"We are aligning our operations to support and add value to our customers in the areas of hybrid workplace, workflow and automation, cloud & IT infrastructure and security, both cyber and physical," explained Mr Tokunaga. "We liaise closely with them and evaluate their business models. Then we holistically think through how we can apply the technologies and services we have developed to benefit them and add value so they can focus on their business expertise and customers. These four areas of expertise are interconnected, and we typically end up providing combined services tailor-made for each customer."
Implementing the GEMBA concept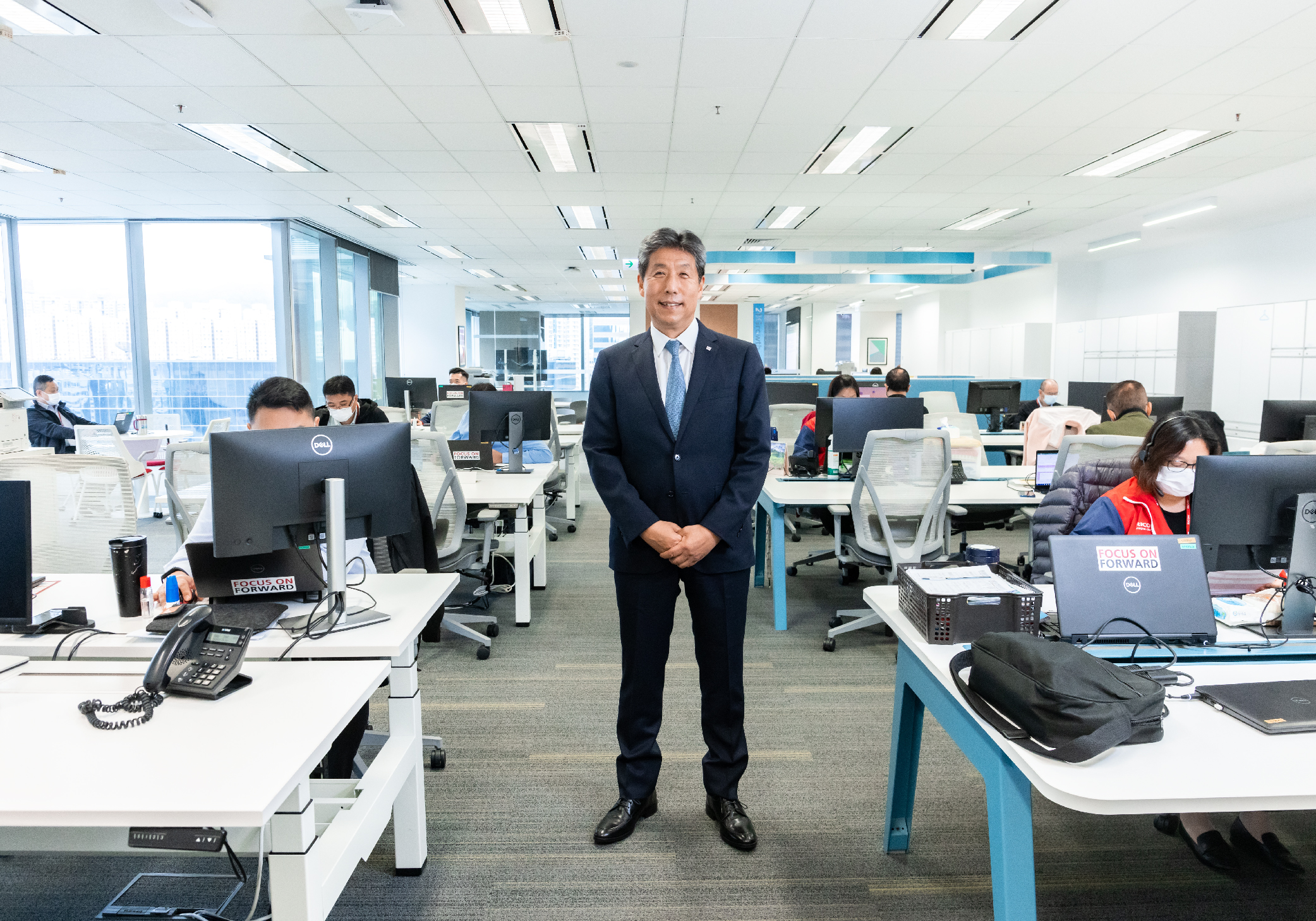 Ricoh's GEMBA concept puts its teams on the frontline and co-creates meaningful solutions with customers.
As the new normal takes shape, many businesses focus on 'GEMBA', or 'the real place' in Japanese terminology.

According to Mr Tokunaga, 'GEMBA' is important as there are always a group of talented people on the frontline interacting with its customers' clients. "So, we think the 'GEMBA' concept and innovating where the action takes place should be included in our customer support focus. Our customers must survive in the new normal and continue growing their businesses."

To implement 'GEMBA', Ricoh puts its teams on the frontlines and co-creates meaningful solutions with its customers by solving their core business problems and improving their efficiencies to generate more revenue. To this end, Ricoh has introduced a new internal 'Ricoh Integrated Sales Engagement' coaching methodology for its employees to improve operational excellence and deliver optimal customer experience.
Launching a Live Office in Hong Kong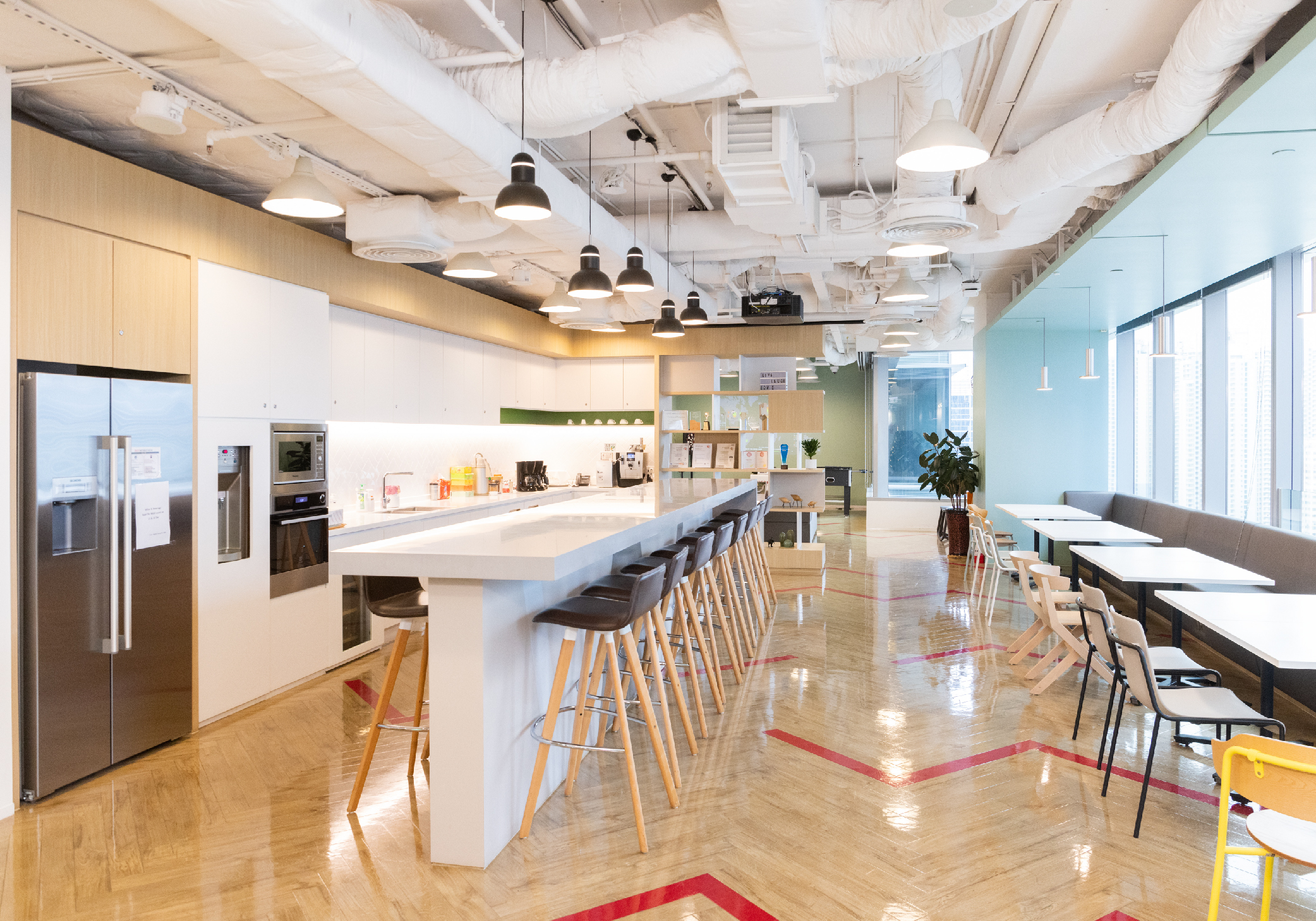 Ricoh will launch a 'Live Office' in Hong Kong in the second quarter of 2023.
Come the second quarter of 2023, customers will be able to experience Ricoh's products and services in Hong Kong as it launches its new 'Live Office' in One Kowloon. "We wanted to create a place to have a meaningful dialogue with customers and tell them our story. When they visit, physically or virtually, they can experience our technologies and services in a live, working environment. Customers can evaluate how they can leverage these technologies and services. We can brainstorm together on how to
adapt our technologies to meet their immediate business challenges and futureproof their digital transformation investments," Mr Tokunaga continued.
Leading ESG initiatives
In addition to upping its digital solutions for customers, Ricoh also focuses on providing fulfillment through work in this post-pandemic workplace. It strives to achieve a sustainable society and offer solutions for social issues through environmental, social, and economic initiatives.

"One of our focuses, especially in the Asia Pacific region, is to maximize the usage of return assets," said Mr Tokunaga. "When our print devices return after their contracts expire, we try to remanufacture as many devices as possible. We have created an industry-leading remanufacturing capability right here in APAC that has provided sustainable manufacturing and many jobs across the region. Focusing on ESG, employees are our #1 asset. I am committed to a discrimination-free workplace environment and giving young people equal opportunities."

This commitment dovetails with the 38-year Ricoh veteran's vision to continue the company's legacy and pass it on to the next generations with his coaching by creating a business model where its employees are the differentiators. "When energized, they can provide better customer-centric services and cultivate more meaningful relationships with our customers."
Source: https://www.scmp.com/presented/business/topics/ricohs-post-pandemic-workplace/article/3205534/ricoh-reimagines-hybrid-workplace-new-normal