Register for Live Showcase Tour
Join the Live Showcase Tour to experience the new digital workplaces
Have you ever wondered what level your business is at in terms of digital maturity?
Managed workplace services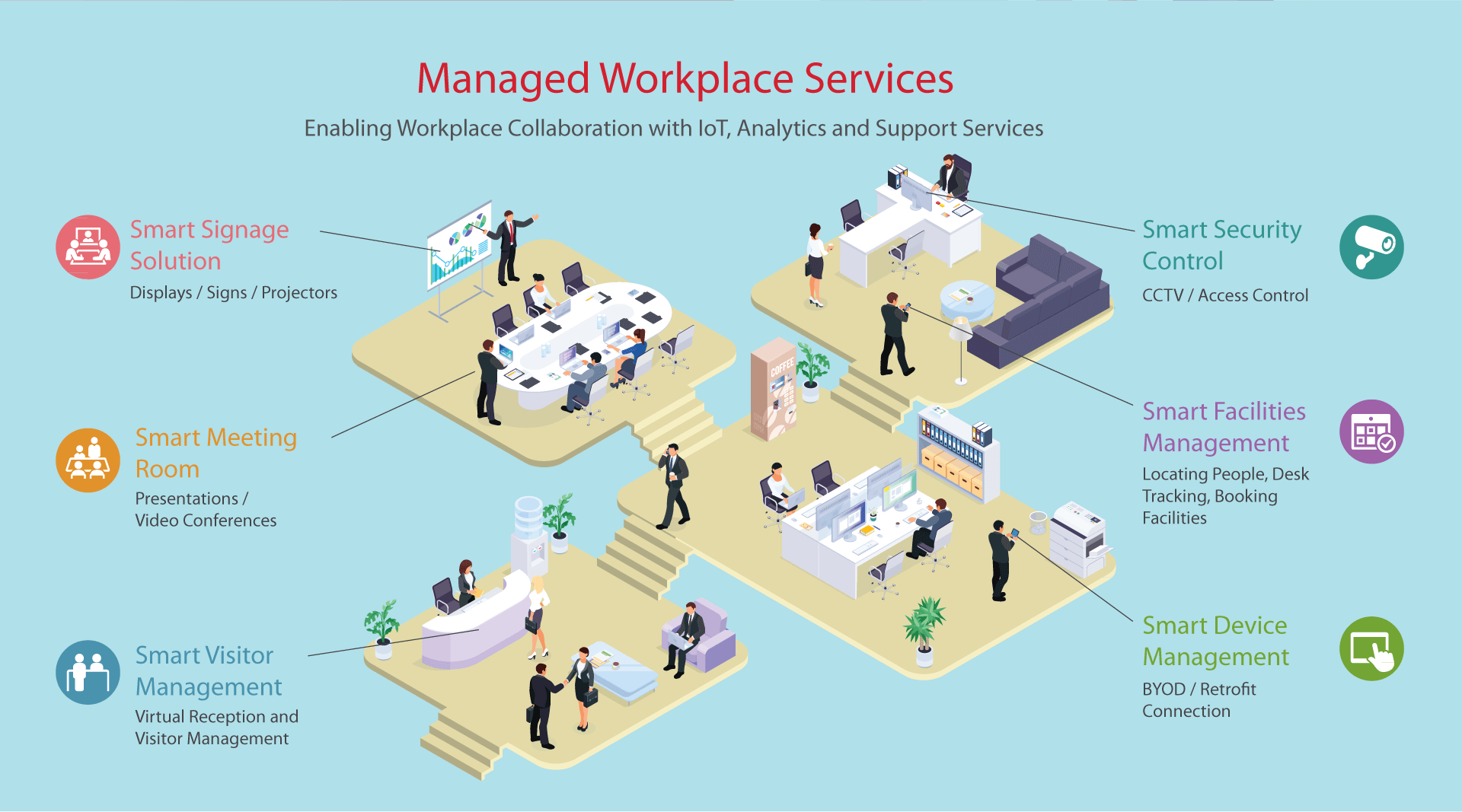 Why Choose Ricoh Managed Workplace Services?
Retrofit platform

Quick and easy to install; sensors can be installed with or without a neutral connection and without any configuration

Fixed monthly rate

Affordable monthly subscription that minimizes your upfront spending

Reduce operational costs

Decrease vendor management and training costs by consolidating all monitoring, management and security in one easy-to-use platform

IoT module

Connect to anything and everything in your workplace, building or precinct

End-to-end support

Intelligently supports all user needs, wherever they are and whatever the device they are using

Specialized services

Experienced in design & building, IT configuration and installation of CCTV, LAN, VOIP, network security and wireless projects
Our Management Workplace Services
What Our Customers Are Saying
" The web platform for control and automation is fantastic. Every device can be enabled through the network and the user experience is seamless. Control is no longer isolated to a room and we can extend the control interfaces to the general building experience."

Property Manager

Industry: Property Management

" The interactive map available at the kiosk allows visitors and staff to find and book available facilities. The Smart Signage Platform can be used to managed content on demand, IPTV playback and digital signage."

HR and Admin Manager

Industry: Financial Services

" A workplace app is a great way to bring together all services into one user experience. This is enabled by a single sign-on that can be used to book rooms, use AV controls, search for staff and workplaces, etc."

Head of Facilities.

Industry: Professional Services.
Remote Working Guideline
Download RICOH Remote Working Brochure and learn more about our Smart Workplace Solution. Technology makes remote working easy.